We were searching through the internet when we found a Canada Line-era presentation document that made a strong case for SkyTrain as a strong influence in regional development attraction and a shift from vehicular transport onto transit. The full document can be viewed at [HERE]
Some of the pages/slides feature the changes that occurred to transform and revolutionize the Metrotown area, now Burnaby's City Centre and a popular gathering place for the entire region.
We've copied these slides here to showcase how SkyTrain has been able to have a positive effect on encouraging economic development and shaping/growing communities while maintaining sustainability, and attracting high transit demand and support. Today's Metrotown Station and area is home to a thriving city centre where thousands of people are given several amenities within the local area. The Metrotown area has become a prime choice for people who are able to live affordably, work in the local area, shop in the local area, and access other important places in the Metro thanks to a centralized location on SkyTrain.
Metrotown is a part of more than $9 billion in transit-oriented development that occurred on the Expo Line within 5 years of its opening date in 19861.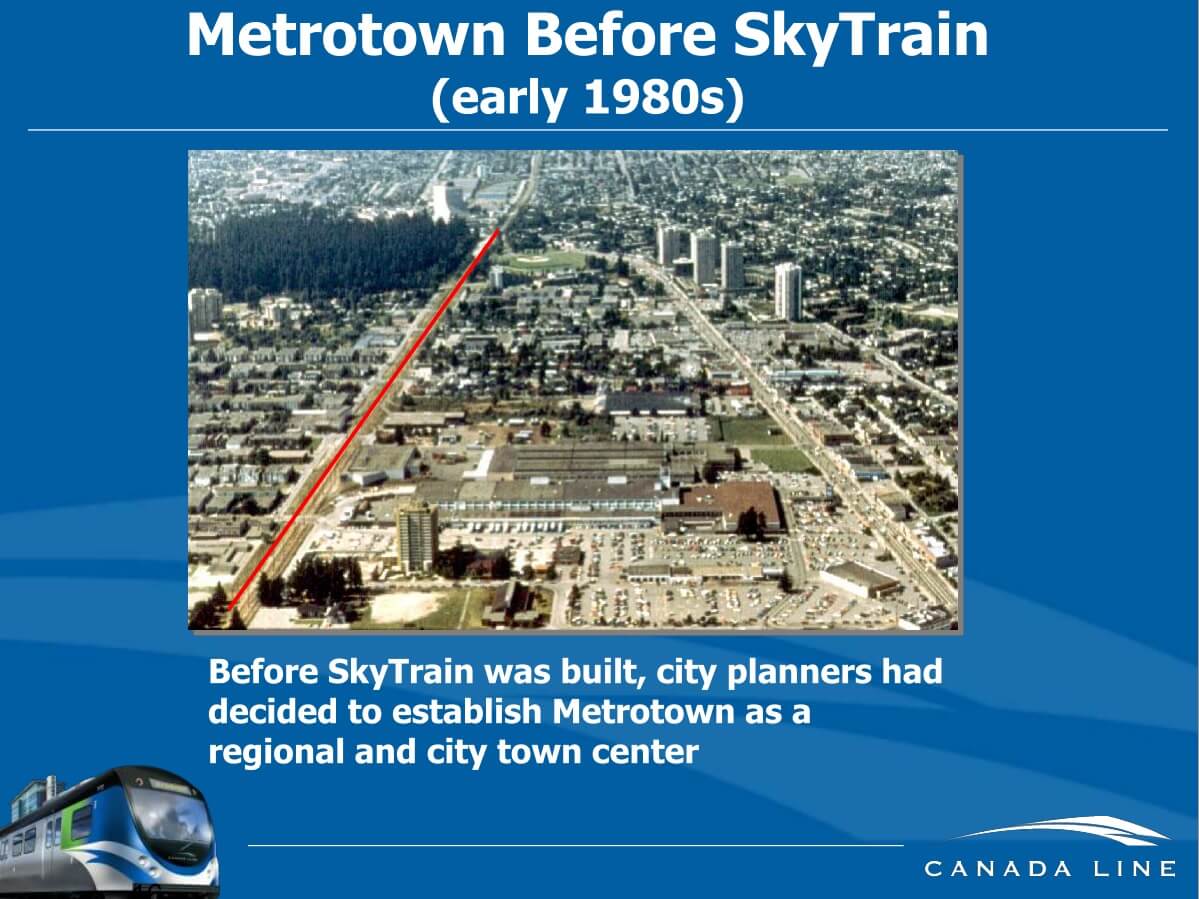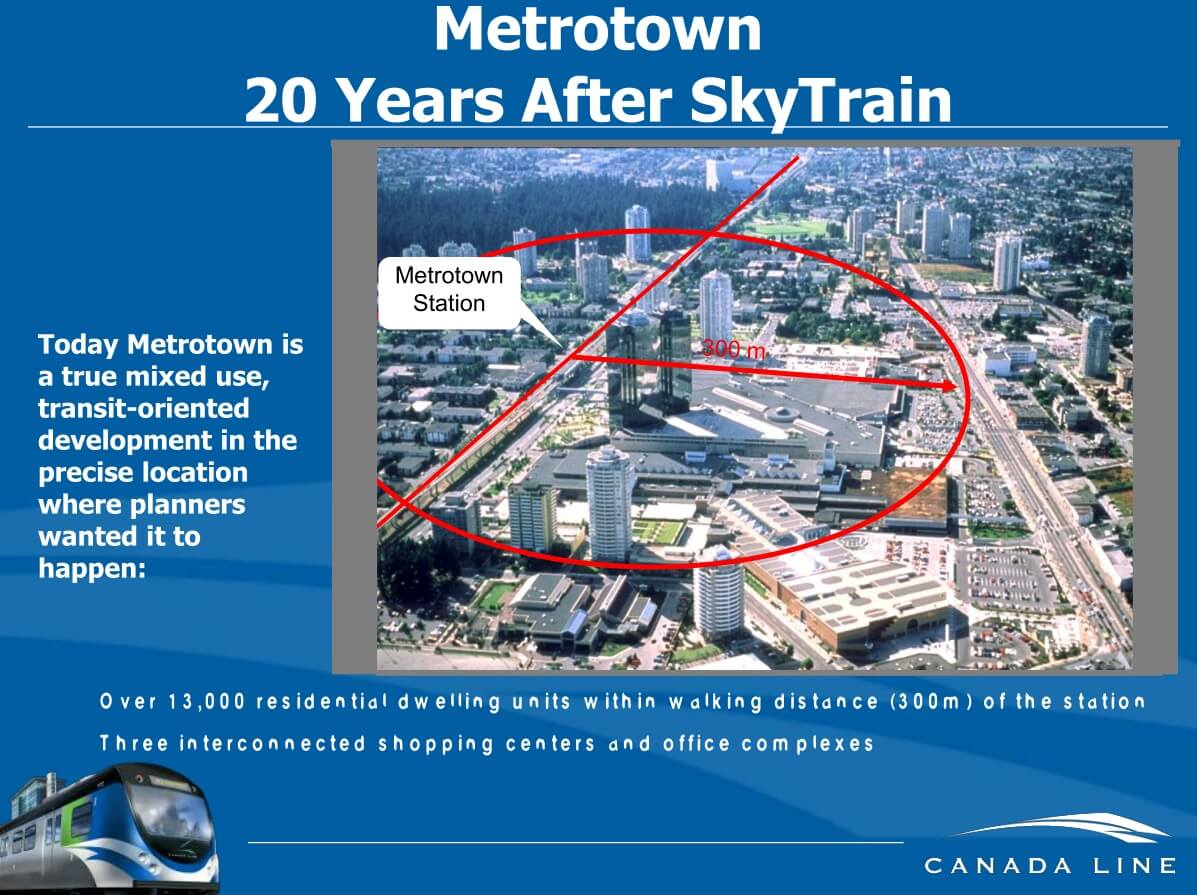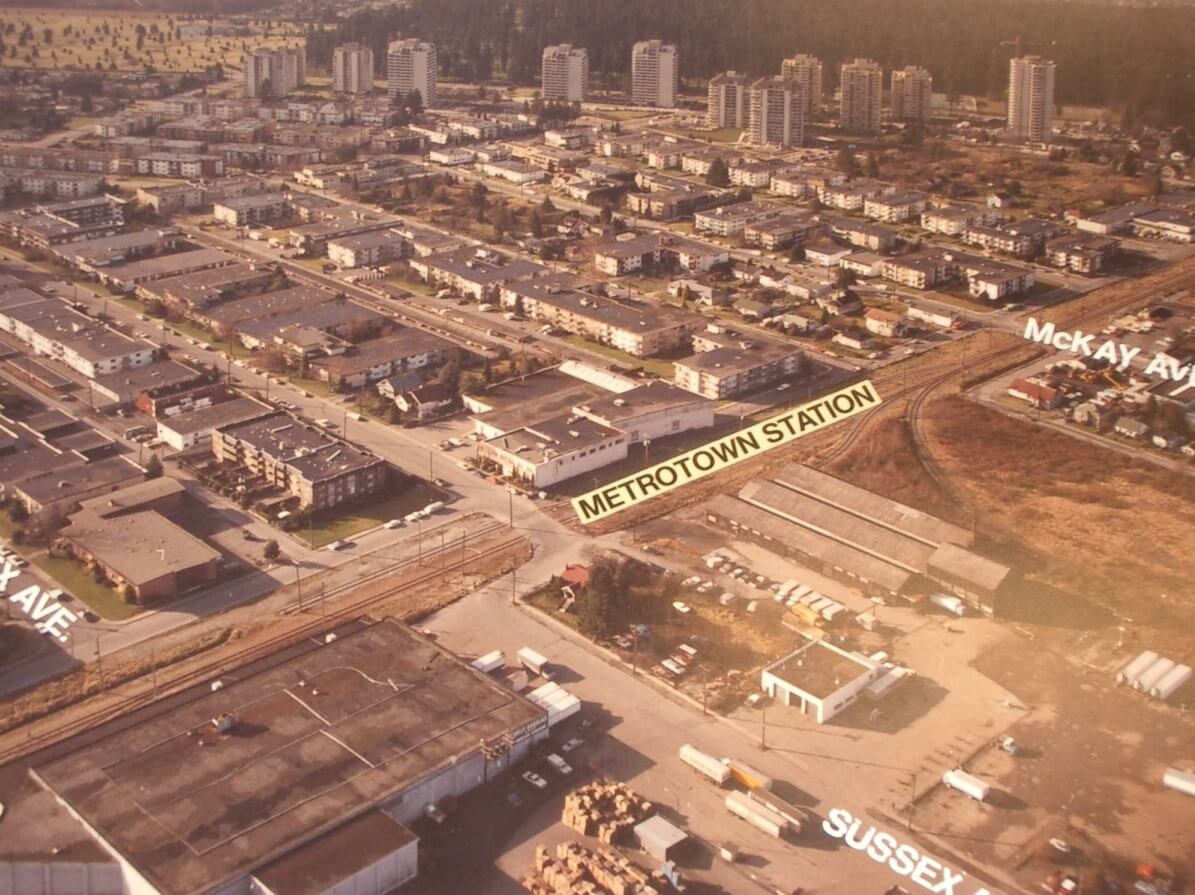 1 Kelly, Brian, and Daniel Francis. Transit in British Columbia: The First Hundred Years. Madeira Park: Harbour Publishing Co. Ltd., 1990. Print. Copy available at the Burnaby Public Library.
The SkyTrain Revolution in Metrotown