IMMEDIATE RELEASE – September 25, 2017
A recent briefing memo released by the Surrey School Board suggests that the City of Surrey and TransLink LRT team have not addressed the major issues that LRT on 104 Ave will cause for a local school.
Hjorth Road Elementary is located next to 104 Avenue, where the road capacity will be reduced from 2-lanes per direction to 1-lane per direction to make way for the proposed street-level Light Rail line. As part of the City's proposal to attempt to mitigate traffic impacts caused by this change, the proposed 105 Avenue Connector will be built through the school's playing field, and additional roadways will be built nearby, resulting in a school that is surrounded on all four sides by congested and busy roads.
Surrey School Board superintendent Dr. Jordan Tinney voiced major concerns, commenting that "the increase in noise and traffic creates both practical and safety concerns for the school."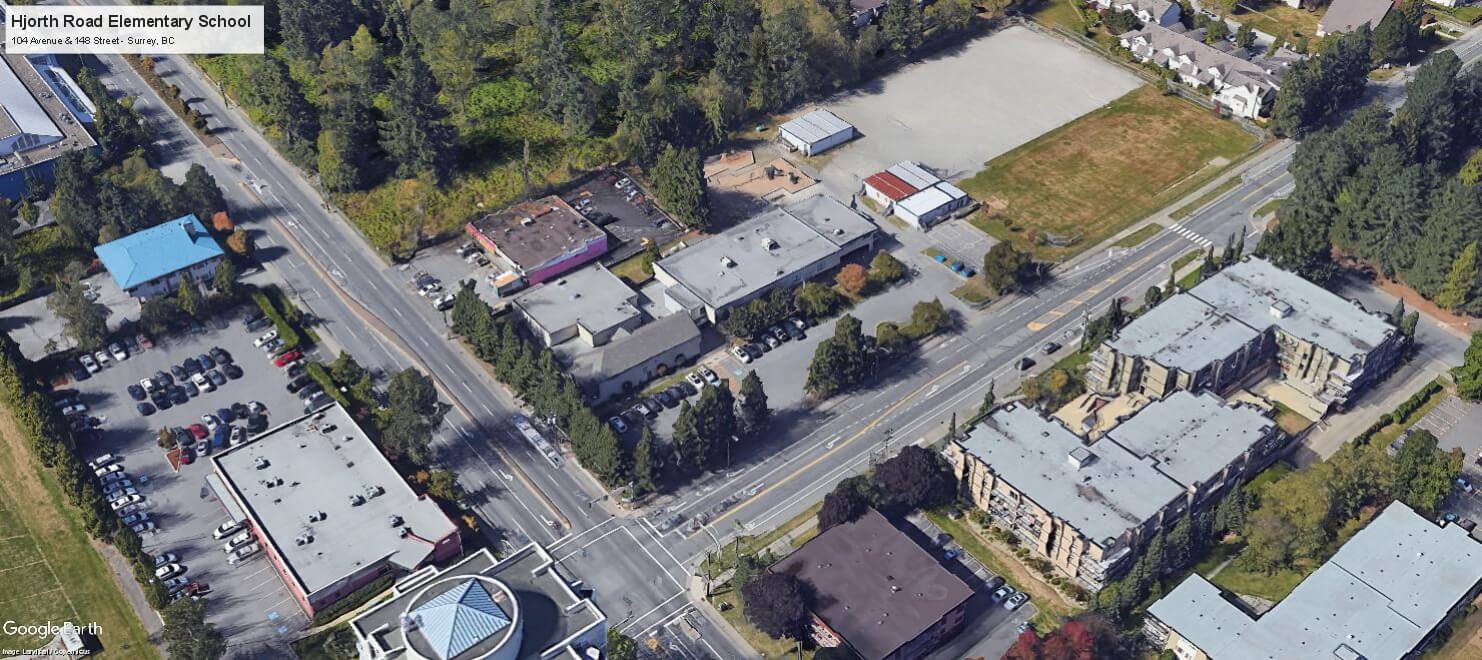 These issues are the newest among a plethora of issues that concerned residents are raising about the Surrey's proposal for an at-grade Light Rail Transit (LRT) system running on city streets.
To address the needs of students at Hjorth Road Elementary and in the local area, the School Board has requested that the City provide the district with funds to build replacement facilities, including a new replacement school. This will add millions of dollars to the already mounting costs of the proposed LRT.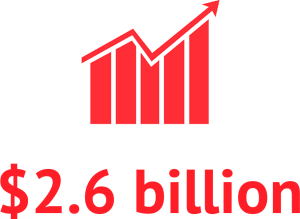 Total costs were most recently estimated at $2.6 billion for the 27km network. At these costs, which are approaching $100 million per km, the project costs of this LRT system are now also approaching those of our previously-built SkyTrain expansions, such as the Canada Line ($104 million per km) and the Millennium Line: Evergreen Extension ($121 million per km). LRT will also saddle taxpayers with millions of dollars in ongoing operating debts once it is built and in operation.
These high costs underscore a key concern we hold that this LRT project will become one of the most expensive mistakes in the region's history. In 2012, the Surrey Rapid Transit Study suggested that a Light Rail network throughout Surrey would produce a negative return on investment, offering little to no travel time savings compared to existing transit, and increasing congestion throughout the community.
We are strongly urging decision-makers to consider our suggestion of building a Bus Rapid Transit (BRT) system on King George Blvd & 104 Ave instead of Light Rail. BRT offers many of the same benefits as LRT for far lower costs, as well as the opportunity to have phased implementation, which mitigates community impacts by constructing transit improvements like dedicated lanes over time, rather than all at once.
Read the Surrey School Board briefing memo below:
---



SkyTrain for Surrey is a local grassroots organization calling for a SkyTrain and Bus Rapid Transit (BRT) network instead of the currently-proposed on-street Light Rail system in Surrey. Our campaign has called on decision-makers to build the Langley Extension of the SkyTrain Expo Line, in conjunction with an extension of the 96 B-Line to Coquitlam Centre and White Rock as a Bus Rapid Transit system.
For further information, contact:
Daryl Dela Cruz, Founding Director
Phone: +1 604 329 3529, [email protected]
LRT impacts to school will cost taxpayers millions