Riders will need to make

more transfers

with a Light Rail system.
Riders coming from the Expo Line SkyTrain will need to transfer to continue to Langley
LRT riders on the "L Line" will need to make additional transfers to buses to continue to White Rock or Coquitlam
End of direct, express service on 104 Ave on routes 337, 509, 590 (requiring a transfer to a slower, all-stop LRT)
Additional transfer requirements have not been communicated effectively with stakeholders.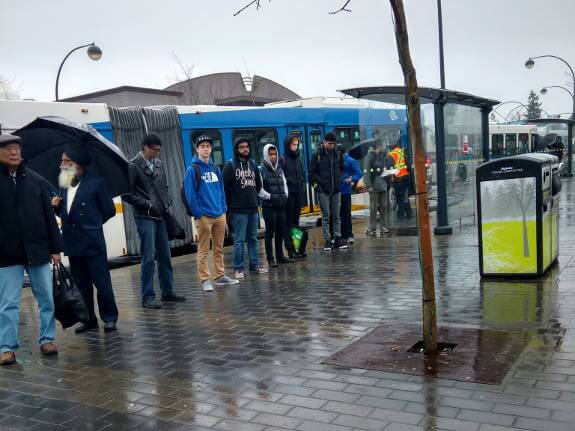 Building an LRT means you will still line up to transfer to the #319 at Newton Exchange.
A BRT system would create the opportunity to

remove that transfer

with a direct routing onto 72nd Avenue.
More transfers • fewer options