LRT construction and street-scaping works 

will require the street to be closed from edge-to-edge.
While Bus Rapid Transit systems could be constructed more gradually and SkyTrain extensions take up less space, Surrey's construction of an LRT system will…
Require significant reconstruction of the layout of the street,
Require underground digging to remove sewers and utilities,
Double or triple transit times during the construction period,
Create few travel time savings after construction is complete.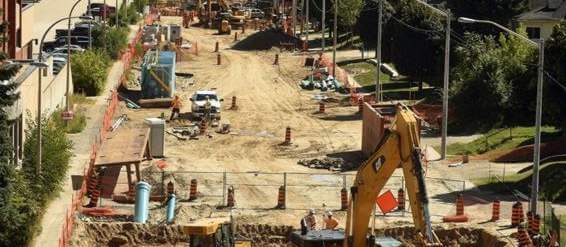 Pictured: what LRT construction looks like in Kitchener-Waterloo, Ontario.
Construction impacts • Street closures